URBAN SCOUT CLASS (NOV 3-4) Lexington, SC
$

550.00 Sold Out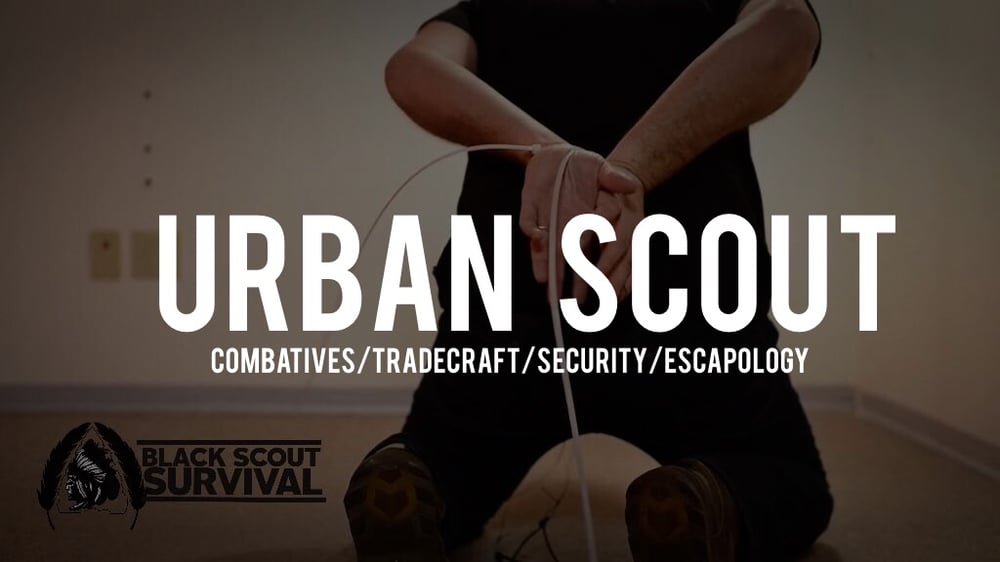 This class is designed to better prepare you for more likely scenarios in everyday life or in the event of a major emergency.
This class will cover the below skills:
-Lockpicking/Bypassing
-Anti-kidnapping techniques/Escapology
-Personal Security
-Concealment of tools
-Combatives/Small Knife Fighting/Garrott
-Urban Escape and Evasion
-Tradecraft
-Urban Survival (providing for human needs in urban environment)
-Simulated Stressed Scenario
Once payment has been received we will email you with specific location so that you can set up your travel and lodging (you are responsible for travel to and from, meals, and lodging). Drinks and Snacks will be provided. This class will be located in Central South Carolina. You will receive a basic E&E kit during the class that you will be able to take home.
Once completed you will receive the coveted Urban Scout Patch. This will allow you to take advanced Black Scout Survival Classes.
Cancellation Policy: Cancellations prior to 30 days before class will be refunded with a $50 fee per person per class. Cancellations less than 30 days before class will not be refunded. No exceptions. Registration is nontransferable between persons.
We reserve the right to cancel a class with reasonable notice given. We also reserve the right to cancel with no notice due to an emergency on our part, or an Act of God. All students who have not cancelled voluntarily will receive a full refund or the student can choose to apply the fees towards another class. If the class has to be cancelled due to lack of participants, it will be cancelled at 28 days from the class date and all students who have not cancelled voluntarily will receive a full refund.
By registering for a class, the participant agrees that in the event of a cancellation or otherwise, Black Scout Survival, will not be held legally or financially responsible for any fees, non-refundable or otherwise, related to airfares, other airfare penalties or other travel costs such as lodging, food or rental cars nor will they be responsible for lost wages due to time off from work.
Class Location: Approximately 3-4 weeks before class, you will receive the class email detailing course location, time etc. It is YOUR responsibility to check your email box (including managing your inbox, spam folders, etc). If you haven't received the course email by 3 weeks, check your spam folder. If you still haven't received the email, please contact us at jack@blackscoutsurvival.com
Share